About TEDxCERN
Four TEDxCERN events. 80 talks from the leaders of science and technology. 15 million views. Over 10,000 mentions on social media. And one Large Hadron Collider.
"In just few years, TEDxCERN has become one of our finest TEDx events, and we look to TEDxCERN to surface new ideas in science."
Jay Herrati, Director of TEDx Events
TEDxCERN has evolved into a platform dedicated to share ideas and initiatives from scientific, technological, educational and artistic fields that have inspired awe from an expanding audience. Our ambition is to curate a programme each year which breaks the boundaries of academia, talks which have the power to make us question the very basis of science and have the potential to change the way we think, behave and act.
We broke onto the TEDx scene in 2013, captivating our audience under the theme of 'Multiplying Dimensions'. The following year we expanded our audience and online reach with "FORWARD: Charting the future with science". And by the time we reached our 2015 event "Breaking the Rules", TEDxCERN had reached a crescendo of momentum leading us to create "Ripples of Curiosity" in 2016.
And did not slowing the momentum down.  With 'The Elephant in the Room', we explored the kind of transformative scientific innovation that is impacting the world we live in. Speakers and leaders in their field gave us their insight into waves of evolution. The videos of this last event that took place on November 2018 will soon be available here.
About TED
TED is a nonprofit organisation committed to 'Ideas Worth Spreading'. Back in 1984, the first TED conference brought together thinkers from three worlds: Technology, Entertainment, Design, to share ideas and learn from each other.
Since then its scope has become ever broader. The world's most fascinating thinkers and doers are now challenged to give the talk of their lives in 18 minutes or less. No autocue, no scripts. All of the best talks and performances are available to the world, for free, on TED.com, we make the best talks and performances from TED and partners available to the world, for free. 
To bring the TED experience to a wider audience, TED created a program called TEDx. TEDx is a program of local, self-organised events that bring people together to share a TED-like experience, where the X stands for independently organised TED event. TEDx has run over 12,100 events worldwide in 190 countries with talks translated into 49 languages.
Contacts
General information: TEDxCERN-2018-INFO@cern.ch
Volunteer: TEDxCERN-2018-VOLUNTEERS@cern.ch.
Host a webcast viewing party: TEDxCERN-2018-WEBCAST@cern.ch
Press: press.office@cern.ch 
Team
The 2018 Speakers Selection Committee
Oliver Bruning, Michael Doser, James Gillies, Ana Godinho, Rolf Landua and Claudia Marcelloni
Our 2018 Awesome Team
This event wouldn't be possible without the help of our many volunteers who participate on the day of the event and the core team members, who spend months preparing.
Core Team
Coordination - Rolf Landua and Claudia Marcelloni
Project Leader and curator - Claudia Marcelloni
Coordination assistant and Guest Liaison - Lila Mabiala 
Speakers Liaison - Marika Flygar 
Production Supervisor - Neal Hartman
Production Assistant - Emma Ward and Cedric Lombard
Video Capture Coordinator - Jacques Fichet 
Stage Manager - Alex Brown
Webcast Partners liaison - Dana Fellner
Logistic and volunteers Coordinators - Francois Briard, Loraine Massarotti and Marie Bouvier
App Coordinator - Harris Tzovanakis
Graphic Designer - Esma Mobs 
Animation - Daniel Dominguez
Editor - Cristina Agrigoroae
Webmaster - Nikolaos Papoutsis
Social Media Coordinator - Clara Nellist 
Media Liaison - CERN press office
Sponsors - Matteo Castoldi, Sofia Papadakaki, Benedetta Nirta and Hilary Nathan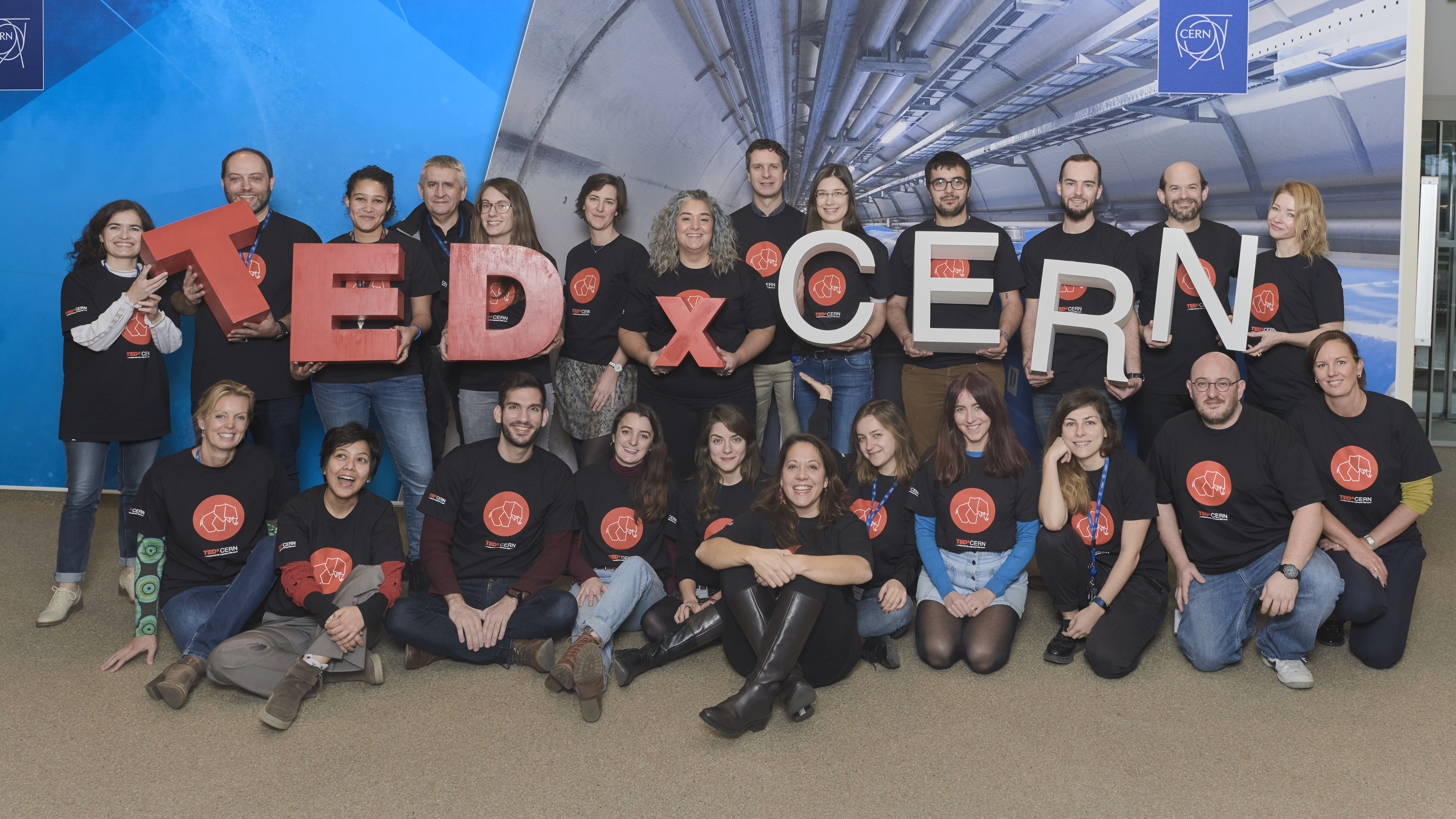 Our 2018 Volunteers
Volunteers are a key part of the continuous success of TEDxCERN. They comprise a diverse team of CERN TEDx enthusiasts, keen on being part of the event.